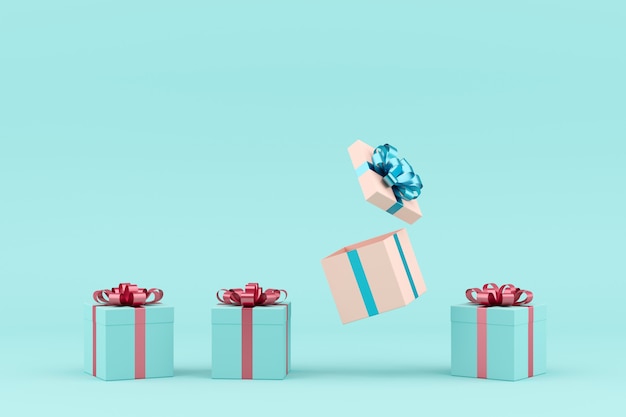 Sometimes we give gifts because we know the recipients will love and appreciate them. They dropped the right hints, we considered their tastes and interests and picked just the right object to wrap in that beautiful paper. Sometimes we give gifts out of obligation, choosing items from a registry that are predestined to be used, if not loved, or sending flowers because, well, flowers make people happy. And other times we scour museum gift shops seeking souvenirs that our loved ones are unlikely to treasure for more than a fleeting moment. But that fleeting moment is often worth the $15 and the luggage space. Gift-giving is a love language and one that anyone can learn to speak. This guide will help you develop your fluency.
Do You Need to Give a Gift?
This could be the most important question in your gift-giving journey.
Why Do We Do This? (Beyond the Obvious)
Gifting can be a way of showing you care about someone, or reflecting the care someone has shown you. There's never a particularly inappropriate time to do it. Oftentimes, though, we try to force our expressions of love to fit occasion-specific molds rather than the recipients themselves. (Think about how many recent graduates have received a copy of Dr. Seuss's "Oh, the Places You'll Go!," which is a great book, but still.)
Of course, many events have established practices of gift-giving, including birthdays and weddings, and some religious or cultural holidays. While giving gifts around these dates can feel more rote, it is still important to try to convey your affection for the recipient.
A note: Yes, some people have personal ideologies around gift-giving that reject objects as materialistic or simply clutter. You can still find a way to give a gift and be respectful of those beliefs. Hang on, we'll get there.
Reasons to Give
Keeping those realities in mind, here's a non-exhaustive list of possible gift-giving occasions and how to approach them:
Birthdays. For adults, start with a phone call, a card, an email or a text message. Most people, even if they "hate birthdays," want to feel validated in their personhood, and this is the day they became a person. Then consider your relationship. Is this someone with whom you are very close, someone whose tastes and wants are known to you? Is this a person with whom you're trying to increase your intimacy? If the answer to any of those questions is yes, you probably want to get them something. The gift need not match the exact magnitude (size, price, etc.) of anything they've given you in the past. The point is to reciprocate their love and generosity, and to open the door for future shows of affection. (For kids, unless otherwise specified, a small gift basically required at a party.)
Religious holidays. There's a reason we picture incandescent living rooms filled with wrapped gifts when we think of the winter holiday season: People give a lot (sometimes more than they can afford) at the end of each year. The National Retail Federation has projected that Americans will spend between $717 billion and $721 billion in November and December, ahead of Christmas, Hanukkah and Kwanzaa. Oftentimes these gifts are reserved for family members, but they can span all kinds of relationships. If you're not sure whether you're on those terms with someone, start a conversation about it. There's nothing wrong with asking, "Are we exchanging gifts this year?" and it could save you a lot of stress later.
Anniversaries. Every year that a couple chooses to remain together is worth marking, whether that's with a night out, a talisman for continued companionship or some combination of the two. If you're stuck on what to get, there's nothing wrong with taking the traditional tack. Years 1 through 60 of marriage have material themes that can guide your search.
Federal and Hallmark holidays. President's Day presents? Maybe not. But some of these days create conditions for creative giving. Even those who opt out of these days are capable of appreciating an expression of love. So whether that's a phone call on Mother's or Father's Day, or a bouquet of roses on Valentine's Day, it's worth it. You probably don't need to sign your best friend up for a Ben and Jerry's subscription on National Ice Cream Day, but you also don't not need to.
New life stages. Graduations, moves, births, deaths: Many of these can be marked with cards, but if you can think of something that reflects or supports the transition the recipient is going through, share it. Even better is when it's something they might fail to consider as they are dealing with the stress of change: think about a doormat for a new homeowner, or warm food for a grieving friend.
Formal occasions. The conventional wisdom of gifts for weddings, bar and bat mitzvahs, sweet 16s, quinceañeras and the like is that the gift should match the cost of a place setting, which is more or less the price of a fancy dinner (think somewhere between $50 and $120 and double that if you're attending with a guest). In cases where you are especially close with the honoree(s), your gift might exceed that dollar amount. It also might not be so easily quantified. If your budget is tight, you can also offer to trade in expertise for big occasions; if you're a photographer, for example, your gift to the soon-to-be-wed couple might be a pro-bono photo package.
No occasion. Random acts of kindness can be the most thrilling: leaving something thoughtful on a colleague's desk, sending a book to a long-distance friend, showing up with flowers for no reason except that they were beautiful and you wanted to share that beauty with someone else. The return on these gestures is just about always greater than the effort put into them.
Note: When someone tells you not to bring a gift, they mean it.
How to Pick a Gift
Find something they will love, even if they don't know it yet.
The best gifts are surprising in a good way. You don't want your spouse to wonder why you've given them the first four volumes of Robert Caro's Lyndon B. Johnson biography for your wedding anniversary. So before you buy anything, consider these tips.
Think about the things they might need. Did they just move, adopt a pet or book an adventurous vacation? Gifting can be an opportunity to riff on the ways they've already spent their own money.
When someone says they want something, listen. There's nothing quite like finally getting the thing you've been hinting at for months.
That said, don't be overly practical. The point is to delight, not to restock your significant other's toilet paper stash.
What would you want? Has the person ever complimented your taste? It's possible that something on your own wish list would make a great I-didn't-know-I-needed-this gift for a friend.
Consider the non-gift gift. Some people don't want anything. But that doesn't mean they don't want anything. They just don't want stuff. Experiences and perishables can be just as, and sometimes more, gratifying than a thing you have to keep forever, lest you insult an in-law.
Source: https://www.nytimes.com/guides/fashion/how-to-give-a-gift